Regular price
$330.00 USD
Regular price
Sale price
$330.00 USD
Unit price
per
Sale
Sold out
Wd Gold WD141KRYZ 14 Tb Hard Drive 3.5" Internal Sata Sata/600 Server Stora WD141KRYZ Description
Conquer tough workloads with enterprise-class WD Gold™ HDDs. Available in 1TB to 14TB capacities, this highly reliable solution for demanding storage environments provides up to 2.5M hours MTBF, vibration protection technology and a low power draw thanks to HelioSeal™ technology [for 12TB and above]. Specifically designed for use in enterprise-class data centers and storage systems, the WD Gold SATA HDD delivers the world-class performance you expect from Western Digital- hard drives. Beyond Expectations WD Gold™ hard drives are performance-optimized for heavy application workloads, whether you need 1TB or 14TB. The WD Gold HDD's wide capacity ran
Basic

Drive Interface: SATA
Brand Name: WD
Drive Type: Internal
Operating Power Consumption: 6 W
Product Family: Gold
Device Supported: Server
Form Factor: 3.5"
Wireless LAN: No
Spindle Speed (rpm): 7200
Drive Interface Standard: SATA/600
Product Type: Hard Drive
Storage Capacity: 14 TB
Device Supported: Storage System
Buffer: 512 MB




General Information

Manufacturer Website Address: http://www.wdc.com
Product Model: WD141KRYZ
Product Line: Gold
Manufacturer Part Number: WD141KRYZ
Brand Name: WD
Manufacturer: Western Digital Corporation
Product Type: Hard Drive
Product Name: Gold Enterprise Class SATA HDD Internal Storage, 14TB




Drive Performance

Buffer: 512 MB
Condition NEW
Spindle Speed (rpm): 7200

3 YEARS WARRANTY BY ROBERTELECTRONICS.CO.UK

This model from China WD distributor partner
Singapore warehouse shipment
Share
View full details
WD Gold 14TB
This is now my best drive. I regularly saw up to 240MB/s (250 tops) transfer rate and it averages at about 200 MB/s when copying a large amount of data from a NVMe SSD, but I only took a casual interest in this after seeing such speeds a few times. I got this drive, even though I'm a gamer, because it is cheaper that the WD Black drive and has a similar spec and the same 5 Year WD *advertised* warranty. I strongly suspect that it runs cooler than the WD Black too.
I knew at time of order placement that the warranty would not be honoured by WD in the UK. I don't care because I fully expect the drive to last much longer than that. (That's because I don't allow my drives to run at over 35 Celsius).
If saving money is your priority, then Robert Electronics is a sensible place to spend it. At present, their downside is that it takes a few weeks to fulfil an order.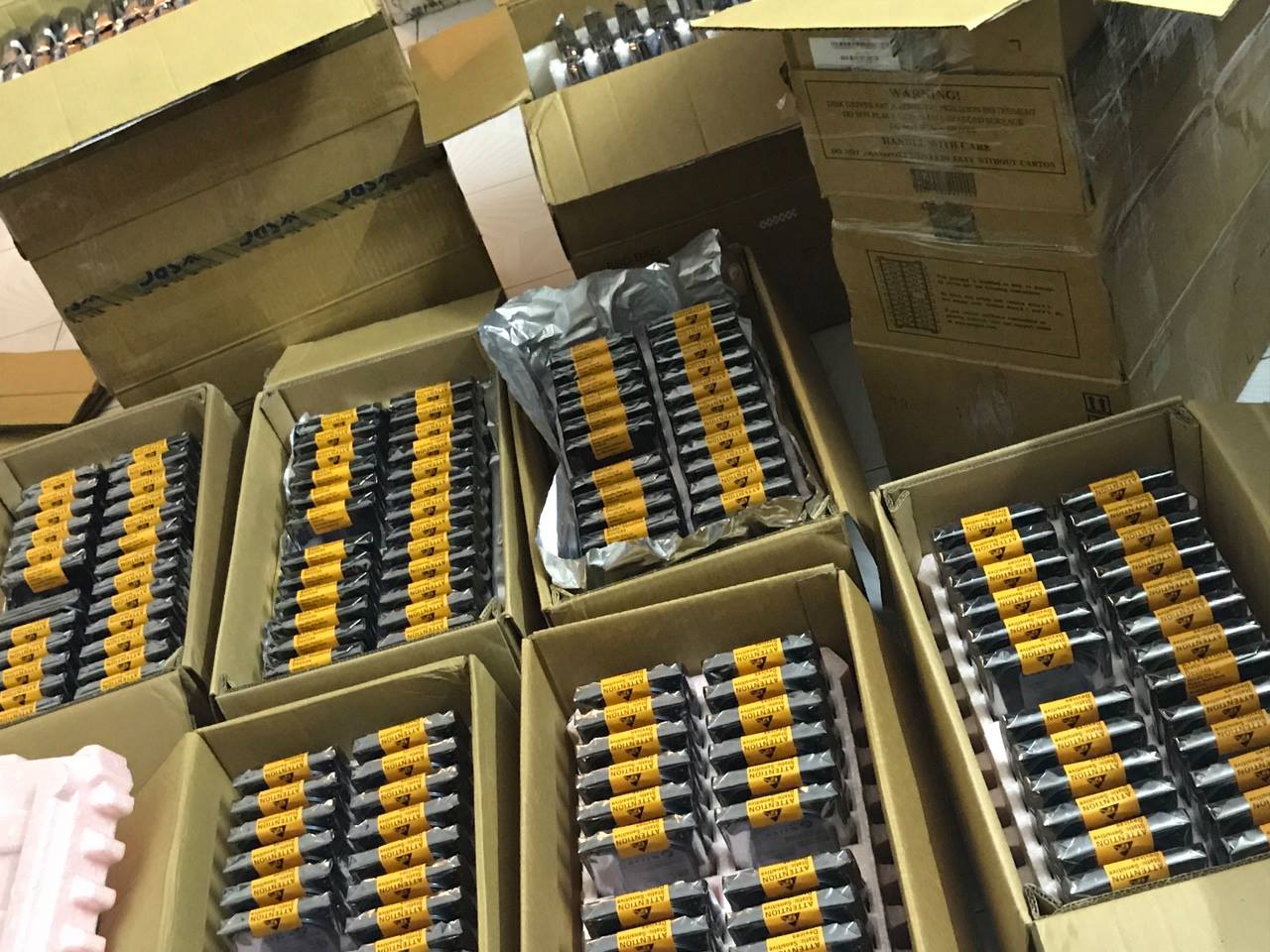 Free Shipping

Trackable Signable Free Shipping, No More Costs

Multiple payment methods

We accept SHOPIFY PAY, GOOGLE PAY, APPLE PAY, all kinds of credit cards, debit cards